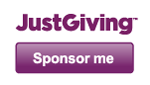 We have all experienced loss in our life at some time or another, and most of us would have experienced the loss through cancer.
In the UK today there are an estimated 2.5 million people who have been diagnosed with cancer, which is an increase of almost half a million in comparison to the previous five years. If we continue to increase at this rate by 2030 four million people could be living with this horrendous disease. A scary thought!!  however the proportion of people living longer after cancer is increasing, and the number of people alive and surviving more than 5 years from initial diagnosis is predicted to more than double between 2010 and 2030 to 2.7 million. 
Although research and development has come along way in treating this disease it takes a huge amount of funding, some of which we can help with? we can all play our part, whether we ride a bike for miles, climb a mountain, bake a cake or like 'The Seevent Stars' enter the Race for Life……or you can provide support in the way of a donation and here's your chance!! so just click on the donate button below to pledge anything from a £1 to £100 its upto you.